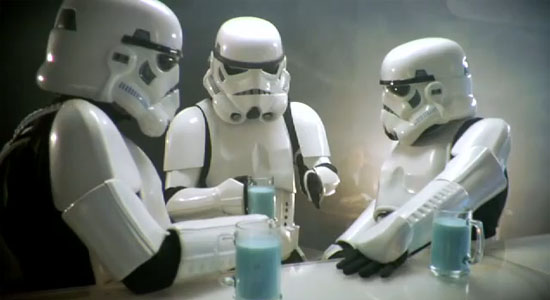 When the weekend rolls around it's time to relax, grab a cold one, sit down with your squad, and catch up on some scuttlebutt. RT is here to provide you with some things that are worthy of talking about over a good pint with a few friends.
Written By: David Souza
The Republic Army Wants YOU!
In what I'm sure is to be a self-serving act of wanting more Republic scum to Force choke in warzones, Darth Hater has penned a great five point article speaking to why players should roll Republic. My two personal favorites? The Badass Trooper and the stellar voice talent. So don't hate, head over to DH and see why the Republic always needs more Troopers to suit up!
You're Barking Up The Wrong Tree…
Skill Trees are something that have become firmly rooted (hmm…rooted trees) into today's MMO infrastructure. While this is undoubtedly because of all the advantages that the trees bring to players and developers, there are caveats to every system. TORWars muses deeply into the situation and, although the writer mentions EverQuest as one of the progenitors of Skill Trees (it was one of the few that went a different route, with Alternate Advancement points), it's a good read and sheds a lot of light on where the system shines and where it fall short. Ultimately, he outlines the fact that skill trees are illusions, offering us choices where there are none. Give it a read!
Galactic Sportsmanship
Over at Massively Karen Bryan has touched upon the camaraderie that exists in MMOs today. And while she feels that the communities within the genre have come a long way towards engendering an atmosphere of good-natured sportsmanship I seem to see the pendulum swinging the other direction in the last few years. Whether the glass is half empty or half full makes little difference, as her insightful article speaks to the heart of a matter that is of utmost importance to any community. I highly recommend you read her article regarding sportsmanship in MMOs.
---
No related posts.
---
Tags:
Bioware
,
Darth Hater
,
EA
,
Electronic Arts
,
EverQuest
,
Galactic Republic
,
LucasArts
,
Massively
,
MMOs
,
Republic Trooper
,
Star Wars: The Old Republic
,
SWTOR
,
TOR
,
TORWars
,
Trooper