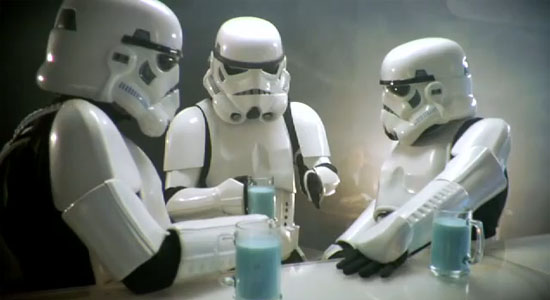 When the weekend rolls around it's time to relax, grab a cold one, sit down with your squad, and catch up on some scuttlebutt. RT is here to provide you with some things that are worthy of talking about over a good pint with a few friends.
Written By: Andy Muchmore
We Say Goodbye To Ask A Jedi /salute
Every Friday in The Weekend Furlough we try to cover three or four topics that are active in the TOR community and send our readers out to some of the many great fan sites that cover them. After all, we're not just fans of the game, or even Star Wars – we're fans of the TOR community at large.
However, this week will be a little bit different. Instead of the usual variety of topics, we're going to focus on one: Ask A Jedi.
Discovering The Force
When I first learned of Star Wars: The Old Republic I remember how excited I was – calling, emailing, and texting my MMO friends to let them know about all of the Star Wars-y goodness to come in the not too distant future. At the time it seemed that a galaxy far, far away was just around the corner.
Not long after that I came across AskAJedi.com and repeated the same process. Once discovered, Ask A Jedi quickly became a daily staple in my Internet repertoire. The daily doses of news, editorials – and let's not forget Blue Milk & Cereal – helped my mornings turn to afternoons much quicker than usual, while at the same time satiating my craving for all things TOR news.
That Boy Was Our Last Hope
Sadly, this week Bill Leonard, the founder of Ask A Jedi who is better known as "Lethality" to their loyal readers, made a post informing readers that Ask A Jedi was hanging up their Jedi robes forever. It's been several days since the announcement but I'm still stuck on the first stage of grief – "Shock and Denial." To be honest, I don't think I will ever reach the "Acceptance" stage. The TOR community has just lost a piece of its heart and soul. Our mornings will never be the same.
I, as well as the Republic Trooper staff, would like to personally thank Bill, and the rest of the Ask A Jedi team (Momus, Zlatto, Kray, Lady Republic, Reedyn, Cormeister, Professor Walsh, Lord Paladin, Twin Hits, Sa'Chi, Cealog, ReDDoT, and others) for running one of the best TOR fan sites to ever exist. Your hard work, dedication, class and love for the game (and community) clearly made an impact in all of our hearts. We can't thank you enough for that. Even though your Jedi's at heart, you will always be a part of Havoc Squad in our minds.
No, There Is Another…
Yet not all is lost. Many of the Ask A Jedi writing staff are transitioning their columns over to TORWars – another exceptional TOR fan site community. So, if you don't already, you must start hitting TORWars on a daily basis to get your fill of all things TOR. Jeff and the rest of the crew over there are stand up people and do a great job. It will be nice to see them start serving even more breakfast to the TOR community every day!
On behalf of Republic Trooper, we salute our friends at Ask A Jedi and say that this is not an end but simply another hill to take.
---
No related posts.
---
Tags:
Andy Muchmore
,
Ask A Jedi
,
Bill Leonard
,
Bioware
,
Cealog
,
community
,
Cormeister
,
EA
,
Electronic Arts
,
Kray
,
Lady Republic
,
Lethality
,
Lord Paladin
,
LucasArts
,
MMOs
,
Momus
,
Professor Walsh
,
ReDDoT
,
Reedyn
,
Sa'Chi
,
Star Wars: The Old Republic
,
SWTOR
,
TOR
,
TORWars
,
Twin Hits
,
Zlatto