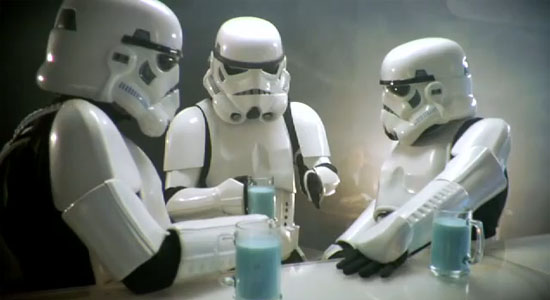 When the weekend rolls around it's time to relax, grab a cold one, sit down with your squad, and catch up on some scuttlebutt. RT is here to provide you with some things that are worthy of talking about over a good pint with a few friends.
Written By: David Souza
I'm Crafty!
Crafting is considered a core component in any contemporary MMO and some of the loudest complaints centering around the launch of The Old Republic have focused around the balance and usefulness of various crafting professions. BioWare is promising a sizeable overhaul to crafting in 1.2 with continuing focus on crafting throughout the life of the game. For those of you who are eagerly awaiting what patch 1.2 will bring to crafting the folks over at duffy.net have a great rundown here, which includes some information on space combat reward changes as well.
The Bare Bones Of The New GTN
The Galactic Trade Network was one of the least functional aspects of The Old Republic at launch. Known as "The Auction House" in other games, BioWare made no pretension about the need for much greater flexibility and functionality for the GTN at launch. For those who love to play the market a much needed overhaul is coming in patch 1.2. Skeleton Jack over at Force Junkies has put together an awesome video showing the UI changes for the GTN coming in 1.2!
R2-DB Still Calculating The Jump…
With the loss of such an epic site as Ask A Jedi recently it was very uplifting to see a renewal of dedication from one of the other great sites out there. We've had the R2 guys on our podcast, and I can truthfully say that there is not a cooler bunch of Star Wars site devs out there (sorry Andy!) so it was with great happiness that I read the post signaling a new era in R2-DBs development!
---
No related posts.
---
Tags:
Ask A Jedi
,
Bioware
,
Crafting
,
Crew Skills
,
Dulfy
,
Dulfy.net
,
EA
,
Electronic Arts
,
Force Junkies
,
Galactic Trade Network
,
GTN
,
LucasArts
,
MMOs
,
Patch 1.2
,
R2-DB
,
Skeleton Jack
,
space combat
,
Star Wars: The Old Republic
,
SWTOR
,
TOR