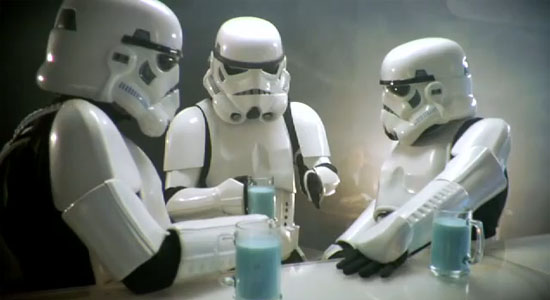 When the weekend rolls around it's time to relax, grab a cold one, sit down with your squad, and catch up on some scuttlebutt. RT is here to provide you with some things that are worthy of talking about over a good pint with a few friends.
Written By: David Souza
Hating On 1.3!
The roadmap for The Old Republic relies heavily upon BioWare's ambitious patch schedule to keep the livelihood of the MMO intact. The first two major patch iterations have, if nothing else, delivered a lot of changes to the game. The nature of the changes that BioWare has included is the topic of much debate amongst the community and the information that's beginning to trickle out regarding Patch 1.3 is no exception. The evildoers over at Darth Hater have a SUPERB guide—which they will keep updating—regarding any and all information on Patch 1.3.
Operation Preparation
One of the few things that are keeping some guilds in The Old Republic is the challenge of the Operations. Though each MMO has its own form of endgame content Operations (aka Raids) are standard in most titles that have launched to date. Unfortunately, as MMOs have become more accessible to the more casual gamer some of the level of focus and preparation expected of a raider has diminished. Not to fear though, there are several great pieces out there to get the newer and more laid back members of the TOR community up to speed on what to expect from an Operation, and this Pre-Op checklist from Corellian Run Radio fits the bill nicely.
Avengers, Assemble! A Lot of Money!
I know this isn't directly game related, but I would bet hard money that the majority of people breathing today loved (or will love) the Avengers movie. If you've seen it, you'll probably see it again. If you haven't, go see as you're only one of 2,422 people left alive who have yet to witness its greatness. What those who enjoyed the movie may find interesting is that an actual professional disaster preparation analytics company did a write up on how much the Avengers cost NYC in damages. I won't go any further into details, but you can check out the coverage over at The Escapist!
---
No related posts.
---
Tags:
Bioware
,
Corellian Run Radio
,
Darth Hater
,
David Souza
,
EA
,
Electronic Arts
,
LucasArts
,
MMOs
,
Operations
,
Patch 1.3
,
Star Wars: The Old Republic
,
SWTOR
,
The Avengers
,
The Escapist
,
TOR