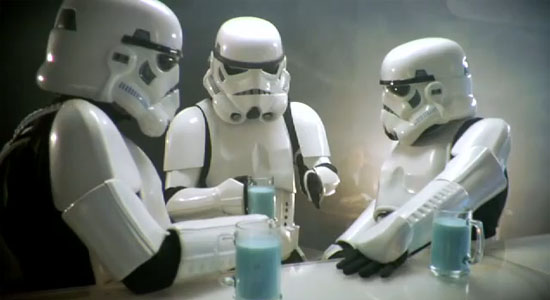 When the weekend rolls around it's time to relax, grab a cold one, sit down with your squad, and catch up on some scuttlebutt. RT is here to provide you with some things that are worthy of talking about over a good pint with a few friends.
I Think I'm Coming Down With Something…
For all the clamoring that many of us are doing for more varied content in The Old Republic, BioWare pulled a fast one on us by ninjaing in some clandestine content packaged with Legacy patch 1.2. The Rakghoul Pandemic event has invaded galaxies everywhere, but luckily has not been able to escape the planet of Tatooine as of yet, unless you count the hundreds of individuals standing around like lemmings on the Fleet to complete one of the silliest quest I've ever seen. The event as a whole is excellent though, and I've found myself returning to it every day since the event started. If you haven't started the event yet, head over to MMO-Mechanics.com for a clear and concise guide detailing the event. Hurry, as the event is scheduled to end April 24th!
Tags:
Bioware
,
Crate Entertainment
,
EA
,
Electronic Arts
,
Force Junkies
,
Grim Dawn
,
Kickstarter
,
LucasArts
,
MMO-Mechanics.com
,
MMOs
,
Patch 1.2
,
Sam Tabrizi
,
Star Wars: The Old Republic
,
SWTOR
,
Tatooine
,
The Rakghoul Pandemic
,
Titan Quest
,
TOR